Garfield Richards Engineering Co provide heat exchanger modules, parts and support to air handling companies throughout Europe.
Follow the links through the site for more information, or contact us if you require any assistance. The duty rating calculator facility may be useful for selecting the most applicable model.
Heat Exchanger Models
The three models below are from our standard range of heat exchanges and can be supplied in a variety of configurations, including types of flue, kilowatt rating and air throughput.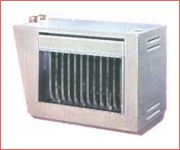 GRE Model GT
The GT is configured with a top mounted flue, has Alu-Zinc casing and a duty rating up to 107kW.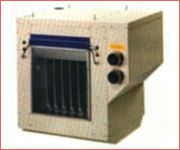 GRE Model GR
The GR model has rear mounted flue connections and also has a duty rating up to 107kW.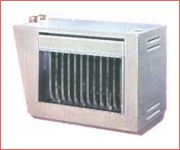 GRE Model GTF
The GTF model has a similarly high specification as the other models, however the flue fan, air and flue collars and electrical connections are all mounted on the same side for ease of installation and maintenance.
Should you have any queries, require more information or a quotation, please contact us and we'll do what we can to assist.